Here's What Black Expats Wish They Knew Before Relocating To East Africa
---
There is something about relocating to East Africa that gets us excited and ready to book that one way ticket, immediately. With Black expats taking the cues and making homes around the world, East Africa is a favored destination. Rich traditions, bustling art scenes, magical safaris and diversity in languages and landscapes, this is a top Travel Noire region.
We spoke with four Black expats who live or have lived in various East African countries to share their experiences. They have a lot of eye-opening thoughts to share about the expat journey, here is what to know:
Ethiopia
Expat and YouTuber, Princess Living Free, moved from the U.S. to Ethiopia to enjoy life in East Africa. Having lived in Ethiopia previously for 2 years as a U.S. Peace Corps volunteer, she was pretty familiar with the country and what to expect before returning again. This time round, she had never lived in Ethiopia as a wife and mother, nor had she lived in the country's capital city, Addis Ababa.
Here are a few things this new experience has taught her so far:
There is a detox period: You may have left Babylon/the West, but Babylon/the West may not have left you. This is one thing that I also experienced during my first-go-round in Ethiopia but definitely hit me harder the second time around. During the first 4-6 months after arriving to Ethiopia (and likely to other African countries) you may experience "Western world withdrawals" especially if you came from Europe, America or places like those. Ethiopia is a developing country, so many of the comforts, standards and luxuries that exist in developed countries are not yet in place. For example, power and water outages are certainly not uncommon in Ethiopia, and there may be more flying and crawling "guests" in your home than you're used to. The accessibility and reliability of Wi-Fi also leaves much to be desired. Of course these issues aren't that big a deal in the grand scheme of things, but it does take time to get used to a new way of living. However, if you stick it out, you will make it through the detox period and the West will be purged from your system. When I first arrived in Ethiopia more than 10 years ago, I seriously questioned my decision to come. After my first 2 year stint in Ethiopia, I had become so well adjusted that I cried hard when it was time to leave. I knew one day I would return.
Story continues
Addis Ababa is very expensive: If I am not mistaken, Addis Ababa is the most expensive city on the continent, per capita. I repeat, do not be fooled by the attractive U.S. Dollar to Ethiopian Birr conversion rate! Trying to buy Western foods, clothes and overall lifestyle will cost you and your money will fly away and disappear if you don't spend and save wisely. However, for your mental sanity there are a few things I would definitely advise that you splurge on including a washing machine and a house/decor that makes you feel comfortable in your space. Other than that, try to bring other products such as clothes, shoes, lotions and cosmetic items that you're used to from home – and bring extras! You can always have people bring you things, send you things, or you can go get stuff when you visit. Unfortunately, Amazon does not deliver here.
Choose location over house:  What I have found out very quickly since living in Addis is, the location you live in is more important than the kind of house you live in! I do not care how big, beautiful or new the house is. If the house is not in close proximity to groceries, restaurants and cafés, you will feel stuck in the house. This is because English is not widely spoken in Ethiopia and traffic is often heavy in the city. A few tasks that might take an hour or 2 in the West may take all day in Addis (if those tasks even get accomplished that day lol). Being within walking distance or even a bajaj ride away from everyday necessities is a must in my experience and opinion. Of course, this does not mean that you should settle for living accommodations that you are not comfortable with, but it does mean it may take you some time to find the right place, for the right price, in the right location.
Kenya/Djibouti/Somalia/Tanzania/Ethiopia
Fay: The Nomad has been based in East Africa for over seven years. She relocated from London in 2015 and has since lived in Kenya, Tanzania, Djibouti, Somalia and now resides in Ethiopia's capital Addis Ababa. 
As someone from the diaspora moving back to homelands, you'll be full of excitement and hopeful for opportunities, but it's also important to recognize privilege and to be mindful of not occupying opportunities that are there for citizens. Complement where possible and where there are skill gaps, find ways to support, share insights and knowledge. 
Embrace the local culture and food, avoid the expat traps of hanging out in silos. 
Get out of the capital cities! It is so easy to get lost in the bustling cities that you overlook the beauty, culture and the authentic scene and vibe. 
Expand your creative network and circle, there is so much talent and innovation in East Africa and tapping into that network sometimes is hard, especially as a newbie in the city. I love to create guidebooks as a way to connect with people, explore new places, and start conversations. My goal is to make it easier for other expats and diaspora folks to get to know a new city, whether its learning relocation tips or simply visiting whilst transiting through Africa. 
Tanzania
Kathryn (Traveling Sista) is San Diego- born, Newport News, VA raised and is currently living in Dar es Salaam in beautiful Tanzania.
After serving in the US navy for 6 years, she decided to go to school and travel. Upon visiting Tanzania, she knew that it was where she wanted to plant her roots and start her new life. This December will mark her 6 year anniversary living in Tanzania. In that time, she has started her YouTube channel, had a baby, got married, started a successful timber business with her husband, and became a wholesale/ bulk supplier of wild crafted sea moss.
Here is the advice she offers for people looking to relocate to Tanzania/East Africa:
Language: If I'm being honest, prior to my move to Tanzania in December 2016, I thought that picking up another language would be easier… it wasn't. I wish I would have at least taken an online course to learn Swahili. Not only would I be able to communicate more effectively, but I'd understand and connect with the people on a deeper level. Since Swahili is Tanzania's national language & the primary means of communication, me only being at 40% efficiency has presented a lot of challenges.
Tanzania has been a mirror: Tanzania has been a mirror to me. It has reflected to me the great, and not so great parts of myself on this journey. It has forced me to slow down and take accountability for the things within me that I need to heal. It's made me realize that even though I'm physically removed from America, there's still conditioning and psychological trauma that I was subjected to for most of my life as an African-American woman. These things don't just magically disappear once you step foot on the continent. It's a process. YOU need to initiate your own healing process before you come. Africa won't heal you.
Patience: If Tanzania has taught me nothing else, it's to be patient! Firstly, people aren't pressed for time here, ever. People do things on their terms and they take their time. Even though I'm living in Dar es Salaam, and people move at a faster pace here, its still pole pole (slow). Coming from America, time is money which is not so much the case here. Be prepared to do a lot of waiting, and prepare yourself for a lot of re-work. I also find that people generally have a lackadaisical attitude towards things. If you're not prepared for this, you might even take it personal. This has been the biggest cultural adjustment for me. It's made me constantly check in with myself and make sure I'm centered. It also made me realize that I didn't actually need some things that I thought I did in the West. It has ultimately taught me to relax a little.
Hustle: Tanzania has stepped up my hustle game by at least 200%! I speak a lot about this on my Youtube channel, Traveling Sista as this is a place where you truly have to bring your entrepreneurial mindset and/or skillset. Even though the cost of living is very affordable compared to America and many places in the West, you will look up one day and your bank account will be depleted, honey. It's so important that you have some type of sustainable income and or side hustle while you're out here. Think outside the box. A lot of people are coming with the same ideas and doing the same things, you have to be bold enough to make moves outside of your comfort zone. Your'e in a new country, so try something new.
Immigration: Tanzania is not an easy country to relocate to. The immigration laws have very little wiggle room and residency can be a little on the expensive side. Fortunately, my husband is Tanzanian so I get residency through him, but a lot of people coming out don't have this luxury. Starting a business is a great way to get residency but as I said before, pole pole (slooooow!) It will take a while, and it will cost you. It's not impossible, as many expats have already gotten residency and are living their best lives. Just be sure that this place is where YOU want to be. Don't let other's opinions sway you. This journey is yours, and yours alone. If it's not an energetic fit, that's fine. At the end of the day, it's your life, your peace of mind, and your pockets.
Uganda
King Obutunda left Virginia, U.S. and relocated to Kampala, Uganda where he documents his travels and new lifestyle on his YouTube channel. This is what he wish he knew before making the decision to relocate:
Before relocating to East Africa, I wish I knew how important it would be to speak Swahili well because this is a common language shared by many East African countries.
Since making the move to Uganda, I have learnt that there are some apps that make the transition even smoother while living in Uganda. For instance, Sendwave (an app that facilitates a safe and secure way to send and receive money in the country) and the currency exchange calculator.
A tip for anyone looking to make the move to East Africa (or the wider continent in general); I highly advise exchanging money in airports instead waiting to get to a forex or your hotel. I say this because you run the risk of getting a lower rate, which means less money back.
These four expats have shared their advice and learnings so you know exactly what to expect when relocating to East Africa. While we know the East African region is vast, the selection of countries in this feature encourages us to see the beauty that awaits. What advice would you give to expats moving to East Africa?
Related: Here's What Black Expats Wish They Knew Before Relocating To West Africa
Source:
Here's What Black Expats Wish They Knew Before Relocating To East Africa
Pentagon Taps Next Commander of U.S. Forces in Africa
---
WASHINGTON — Defense Secretary Lloyd J. Austin III has recommended that the White House promote Lt. Gen. Michael E. Langley of the Marine Corps to be the next head of the military's Africa Command, two U.S. officials said, in what would be a pathbreaking assignment.
If formally nominated by the White House and confirmed by the Senate, General Langley would become the first Black four-star Marine Corps officer. He would succeed Gen. Stephen J. Townsend of the Army, who is retiring this summer, said the officials, who spoke on the condition of anonymity to discuss personnel issues.
General Langley, who oversees Marine forces on the East Coast, has commanded at every level from platoon to regiment during his 37-year career and served overseas in Afghanistan, Somalia and Okinawa. He also has had several senior staff jobs at the Pentagon and at the military's Central Command, which oversees operations in the Middle East.
"He's a Marine's Marine," said Jim Mattis, a former defense secretary and retired Marine four-star general, praising General Langley's operational and intellectual prowess.
But perhaps more significantly, a Black Marine is poised at long last to make four-star.
The Marine Corps has never had anyone other than a white man in its most senior leadership, four-star posts.
Since the Marines first admitted African American troops in 1942, the last military service to do so, fewer than 30 have obtained the rank of general in any form. Not one has made it to the top four-star rank, an honor the Marines have bestowed on 73 white men. Seven African Americans reached lieutenant general, or three stars. The rest have received one or two stars, the majority in areas from which the Marine Corps does not choose its senior leadership, like logistics, aviation and transport.
After an August 2020 New York Times article about the dearth of Black Marine generals, the Marine Corps commandant, Gen. David Berger, was asked why the corps had not promoted an African American to its top ranks in its entire 246-year history. "The reality of it is: Everybody is really, really, really good," General Berger said in an interview with Defense One. "For every 10 we pick, every 12, we could pick 30 more — every bit as good."
General Langley is "aware of the weight of this promotion," said retired Lt. Gen. Ronald L. Bailey, the first Black man to command the First Marine Division, from 2011 to 2013. "I've known him since he was a first lieutenant. I know how bright he is, and he knows what this means."
The promotion, General Bailey said, "is bigger than Langley. This is for our nation. It's been a glass ceiling for years, and now Black Marines will see that this is possible."
When he received his first star, General Langley's friends recalled that he told a story of how his father resigned his post in the Air Force after it refused to allow him to remain in Texas to care for his children after their mother died.
General Langley grew up and entered the Marine Corps, where he was an artillery officer.
He would take charge at the command's headquarters in Stuttgart, Germany, at a time of rising economic and security competition from China and Russia in Africa and as waves of terrorism and violence have seized the Sahel region, a vast sub-Saharan scrubland that stretches from Senegal to Sudan.
Other seismic changes are jolting the region. In a reflection of economic insecurity and poor governance, military leaders in the past two years have toppled the governments of Mali, Chad, Guinea, Sudan and Burkina Faso.
In Mali, France announced earlier this year that it was ending its counterterrorism operation amid souring relations with the Malian military leaders who seized power in a coup last May.
Western officials say Malian security forces have since hired Russian mercenaries with the Wagner Group, a private military company that also operates in Libya and the Central African Republic.
In East Africa, General Langley would oversee a shifting mission. President Biden has authorized the U.S. military to once again deploy hundreds of Special Operations forces inside Somalia — largely reversing President Donald J. Trump's decision to withdraw nearly all 700 ground troops who had been stationed there.
Mr. Biden also has approved a Pentagon request for standing authority to target about a dozen people suspected to be leaders of Al Shabab, the Somali terrorist group that is affiliated with Al Qaeda, three U.S. officials said. Since Mr. Biden took office, airstrikes have largely been limited to those meant to defend partner forces facing an immediate threat.
Together, the decisions by Mr. Biden will revive an open-ended American counterterrorism operation that has amounted to a slow-burn war through three administrations. The move stands in contrast to his decision last year to pull American forces from Afghanistan, saying that "it is time to end the forever war."
A native of Shreveport, La., General Langley graduated from the University of Texas at Arlington and was commissioned in 1985.
"Intelligent and thoughtful," said Gen. Kenneth F. McKenzie Jr., a recently retired four-star Marine for whom General Langley worked at the Central Command. "Importantly, he was never shy about speaking up if he saw something that needed to be fixed — not afraid to take an unpopular position."
Source:
Pentagon Taps Next Commander of U.S. Forces in Africa
Showcasing Africa's contributions to science
---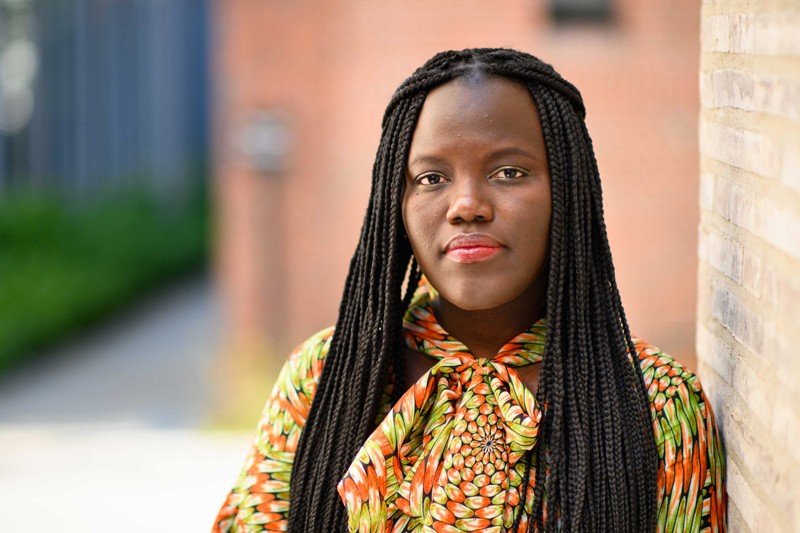 Voices from Africa
In a further instalment of a series about the career experiences of African scientists, Adji Bousso Dieng shares how Africans who've succeeded in science, technology, engineering and mathematics (STEM) can give back to the continent.
Dieng, a researcher in artificial intelligence (AI) at Princeton University in New Jersey and Google Research in New York City, is the founder and president of the non-profit educational organization, The Africa I Know (TAIK). The group showcases the success stories of scientists, shares lessons from African historians and facilitates paths to primary, secondary and higher education for students in Africa.
I was born and raised in Senegal, in a family with 15 siblings. My mother didn't finish secondary school and my dad didn't go to school at all. He died at a young age. I don't know what led my mother to push to send me and all of my siblings to school, but I thank her every day.
I was particularly drawn to STEM subjects, but I didn't have anyone in my family who knew about careers in the field. In 2005, before my final year of secondary school, I went to a summer camp in Burkina Faso sponsored by the Pathfinder Foundation — an organization in Abidjan, Côte d'Ivoire, that promotes girls' education in Africa. While there, I met its founder, Cheick Modibo Diarra, an African astrophysicist who worked at NASA.
After secondary school, I studied in France, eventually attending Télécom Paris, part of the Polytechnic Institute of Paris. Then I spent a year at Cornell University in Ithaca, New York, earning dual master's degrees in engineering and applied statistics. After graduating in 2013, I worked in Washington DC as a junior professional associate in risk management at the World Bank, which lends money to low-income countries. But I left after a year; I felt that the impact of my work in Africa wasn't tangible.
I was also hearing about machine learning and AI, and in 2014 I started a PhD in this field at Columbia University in New York City.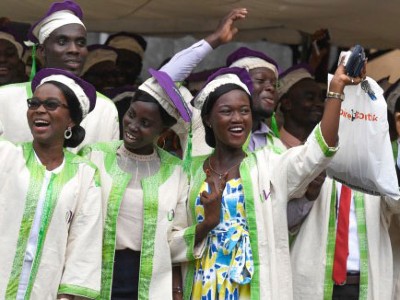 Career resources for African scientists
I finished in May 2020, and three days later I set up TAIK. My inspiration was the negative portrayal of Africa that I've experienced ever since I left Senegal. There's this misconception, spread by the depictions in popular culture, that Africans are all unwell and poor and not capable of much. During the COVID-19 pandemic, I felt even more strongly that we Africans need to counteract that narrative.
I said, "Let's tell these stories from our side." I want people on the continent to be inspired by all the Africans doing amazing things in STEM around the world. This is what I would have wanted as a young person in Senegal — to know more about Africans' contributions to STEM throughout history.
Wide scope
TAIK has three pillars. The Inspire pillar shares stories of Africans who have succeeded in STEM. The Inform pillar lets students know about what they can do with a STEM background. The Educate pillar tells African history — including science history — from an African perspective. We also run programmes to enrol children in schools across Africa and give them information about different fields of study, how to apply to university and graduate school, and how to find funding.
TAIK is for people of African descent everywhere. We want our content to be accessible, so our website is in Kiswahili, French, English and Arabic. At TAIK, we invest in pan-African optimism — we see a great future for Africa and its people. But we also have a pragmatic approach — we know the problems and the solutions that could work.
We want to see a world in which young Africans have the education and confidence they need to build their continent. You cannot look to the future if you don't have grounded knowledge of where you come from. Some of the historical 'facts' we've been told are untrue. There are amazing women who fought colonialism in Africa, but we don't get taught about them.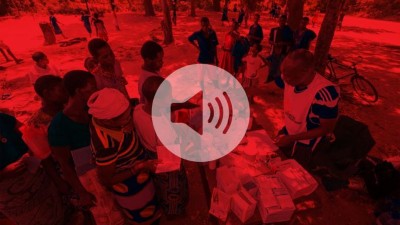 Science in Africa: a continent on the cusp of change
Last September, I started a research group at Princeton to study the ways in which AI can tackle problems in energy, climate science and health care. As I started this journey, I was thinking that all children deserve that same opportunity. So, last year, TAIK started an annual campaign in Senegal called Education Pour Tous, or Education For All, to go door-to-door in impoverished neighbourhoods to convince parents that kids, especially girls, need to be enrolled in school. There is sometimes a view that girls should not go to school, and many families don't have the means to afford school fees and supplies, so we give out backpacks filled with notebooks, pens and pencils. In 2021, we partnered with a Senegalese community organization called Team Niintche and enrolled more than 1,100 children in primary school. We are raising money for this effort through the GoFundMe platform.
Shared mission
Many of TAIK's volunteers are African scientists for whom our website resonates. They share similar stories of going through the world and not seeing themselves represented in the right way. When I ask them why they want to join TAIK, they say, "We want to change the narrative, we have great stories."
Right now, TAIK has about 40 core volunteers and it's hard work managing them, I'm not going to lie. There are challenges for those who are based in Africa: electricity outages, slow Internet connections and occasional language barriers. It's not easy work, but it's important work that should be done. We're all in a virtual workplace on the online platform Slack, and everyone knows who's doing what. It's important that TAIK is run transparently: it gives people agency to take ownership and be drivers of the work.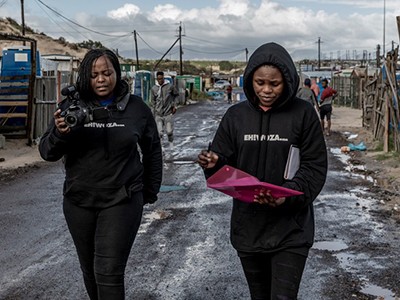 African scientists engage with the public to tackle local challenges
For others who might want to start a non-profit body in Africa, one tip is to seek out great people who believe in the mission and have a good work ethic. We're ambitious at TAIK, and we made sure early on that everyone knew the expectations. I have a ton of work already as an assistant professor, so if this were just for fun, I wouldn't be doing it any more.
I'm fortunate to be able to give back through TAIK. We have a story on our website about a discovery made by a 13-year-old Tanzanian boy in 1963. The Mpemba effect, named after him, describes how boiling water freezes faster than water at a lower temperature. When we posted this story on Twitter, a Zimbabwean woman retweeted it with the comment: "I shared this article with my son and now he wants to do an experiment." You never know who will read it and see themselves and know they can do it too.
This article has been edited for length and clarity.
Source:
Showcasing Africa's contributions to science