New Americas Managing Director Joins VPS
---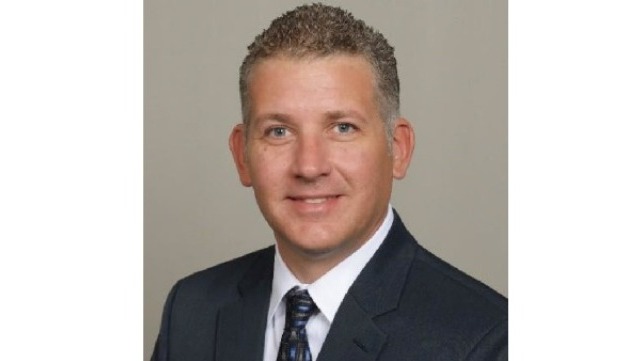 Chris Alberto
Veritas Petroleum Services (VPS) announced today the appointment of Chris Alberto, as the new Managing Director for the Americas.
Group Managing Director, Dr. Malcolm Cooper stated: "We are extremely pleased to have Chris join VPS. Chris brings a great depth of testing and inspection knowledge and experience, along with key business management expertise, gained over his many years within the TIC sector. He will certainly be instrumental in the further development of VPS business across the Americas."
Alberto joins VPS with a strong and respected background within the TIC sector, having started his career as a Chemist/Inspector in Chicago. Alberto has worked for several different large testing & inspection companies including SGS where he undertook numerous key roles over a number of years, culminating in holding the role of Americas VP of the Oil, Gas & Chemicals business.
Alberto stated, "I am really looking forward to this new and exciting opportunity. It allows me to use my expertise and experience, working as part of the VPS management team and in leading VPS-Americas, to even greater success."
The products and services herein described in this press release are not endorsed by The Maritime Executive.
Please enable JavaScript to view the comments powered by Disqus.
25 years of being polio-free in the Americas
---
In 1975, before widespread immunization against polio, almost 6,000 children were paralyzed in the Americas due to the disease. In 1991, the last 6 cases of polio were reported, and in 1994, the Region was the first in the world to be certified polio-free. 
Washington, DC, 21 October 2019 (PAHO)- In August 1991, Luis Fermín Tenorio Cortez, a child born in the mountains of Junín, Peru, was the last victim of wild poliovirus in the Region of the Americas. Fermín hadn't been vaccinated, and so the virus was able to take hold in his body, resulting in irreversible paralysis in his legs.
On October 24, World Polio Day, the Pan American Health Organization (PAHO) is celebrating 25 years of being certified polio-free in North, Central and South America, as well as in the Caribbean. There is no cure for polio, but it's preventable with vaccination.
"This key achievement is the result of many factors to keep the risk of recirculation of the virus at bay: countries' commitment to immunization, health workers' efforts to vaccinate 95% of the children in every corner of the continent, maintaining high coverage rates over the years, and having strong surveillance," said Cuauhtemoc Ruiz Matus, head of Immunizations at PAHO.
In 1975, before there was widespread and systematic vaccination in the Americas, nearly 6,000 cases of paralytic polio were reported in the Region, and in 1991 the last six cases were detected. Three years later, in 1994, the disease was formally declared eliminated from the region by an international commission. Progress in vaccinating against polio has continued. Today, only Pakistan and Afghanistan report cases, and the world is getting closer to eradication.
With technical support from PAHO, vaccination coverage in children under the age of 1 rose from 25% in 1978 to more than 80% in 1993. At least 8 out of 10 children were vaccinated, and thanks to herd immunity from the oral vaccine, collective protection was guaranteed.
Almost a decade later, in 1985, PAHO proposed the goal of interrupting the transmission of wild poliovirus in the Americas to its Member States. The countries agreed and made the commitment, taking sustainable actions to mobilize the population and strategic partners like churches and civil society organizations. Partner agencies and other organizations multiplied their efforts, offering technical cooperation and mobilizing resources to support the countries´ efforts.
On 24-25 August 1994, after three years without cases, the scientists and experts that formed the International Commission for the Certification of the Eradication of Poliomyelitis (ICCEP) informed PAHO's Director at the time, Dr. Carlyle Guerra de Macedo, that wild poliovirus transmission had been interrupted.
Currently, the children of the Americas have guaranteed access to vaccines that are free, safe and high-quality. Vaccination has been considered a social good, with universal and equal access to everyone. PAHO helps make vaccination sustainable through its Revolving Fund, which most Latin America and Caribbean countries use to purchase the vaccines, needles and other supplies used by the immunization programs. The fund helps countries by providing vaccines and supplies at affordable prices. 
"We are currently in the final phase of polio eradication - the endgame – where only one out of three wild polioviruses is still active," said Dr. Ruiz. "Countries should maintain vaccination coverage at or above 95% and strengthen epidemiological surveillance." As long as even one child anywhere is infected with polio, all children everywhere are at risk of getting the disease if they're not vaccinated. However, Ruiz noted, "a polio-free world is possible and we are so close to achieving it."
Polio cases have decreased more than 99% since 1988, when it was estimated that there were 350,000 cases in more than 125 endemic countries, compared to 33 cases of polio reported in 2018 by two countries. More than 15 million people worldwide who can walk today would have been paralyzed without vaccination.
The global efforts that resulted in these achievements were led by the Global Polio Eradication Initiative (GPEI), headed by WHO, Rotary International, the United States Centers for Disease Control and Prevention (CDC), and UNICEF.
Polio eradication – which would mean a world free of poliomyelitis for future generations and economic savings of $40-50 billion – requires high coverage rates in all corners of the world in order to stop the transmission of this highly contagious virus. However, there are still children who don´t have access to vaccination for different reasons: lack of infrastructure, remote areas, displaced populations, conflicts and insecurity, or resisting the vaccine.
If polio is not eradicated, there could be a resurgence of the disease, which could result in the appearance of up to 200,000 new cases worldwide each year within 10 years.
Poliomyelitis was the second vaccine-preventable disease to be eliminated from the Americas (1994), preceded by the regional eradication of smallpox (1971). It was followed by the elimination of rubella and congenital rubella syndrome (2015), and by the elimination of measles in 2016.
Links 
— Polio free Americas— Immunization (PAHO)
Ubiq Security Appoints Steve Pataky as Global Chief Channel Officer and Head of Americas Sales, Launches Ubiq Security Partner Program
---
SAN DIEGO, Oct. 22, 2019 /PRNewswire/ -- Ubiq Security, a disruptor in the digital data security space, today announced the Ubiq Security Partner Program, a unique channel program designed to help partners expand their security practice with a powerful data-first security solution. The company also announced the appointment of industry veteran, Steve Pataky as Chief Channel Officer and Head of Americas Sales. Pataky has over 30 years of channel and sales leadership experience in the security industry, having held executive positions at some of the most well-known security brands in the world including Juniper, FireEye, and SonicWall.
"I'm equally excited about the Ubiq data-first security value proposition as I am by the fact that we are building a channel-first go-to-market model from day one," stated Pataky. "Ubiq was built with partnering at the forefront. It's clear how Ubiq's 100% software platform is primed to help customers drive real business outcomes and in doing so, allows our partners to show their value add. This is a massive opportunity for partners to monetize their security practices incrementally, by truly securing the data, not just by adding another layer to the perimeter. Our solution will be relevant for security solution partners, MSSPs, and IoT solution providers alike," added Pataky.
Data is proliferating at lightning speed and lives everywhere – servers, the cloud, endpoints, applications and IoT devices. Enterprises of every size and shape rely on data to achieve business success and remain competitive – through better insight, innovation, strategic growth, and customer experience. But this can only be achieved if the data can be freely leveraged in a secure and compliant way, without compromise of scale and performance. 
"Ubiq's mission is to enable our customers to secure any type of data, on any device, anywhere. Fast, transparent, and without impact to performance and user experience," said Wias Issa, CEO of Ubiq Security. "This is a critical mission that requires a fundamentally different approach to security, and one that must leverage a rich partner ecosystem for delivery."
The Ubiq Security Partner Program gives partners a clear path to success in serving their customers with Ubiq's unique data-first security platform. As CISOs and IT teams have evolved from providing connectivity and security to enabling business transformation and growth, it is more important than ever to ensure data can be safely used to accelerate business.
"Our goal with the program is to strip away the administrative burden of having partners onboard a new solution into their security practice and instead focus on solutions that will enable them have a data-first security and business outcomes discussion with their customers," said Pataky.
"Partnering DNA runs deep at Ubiq. The team has decades of collective experience in building security channels, supporting partners, and working to drive mutually successful outcomes," stated Issa, "I was fortunate enough to work with Steve at FireEye and SonicWall and witnessed his commitment and integrity-driven approach to partnering firsthand. I couldn't be more thrilled to have him join Ubiq as our new Channel Chief."
About Ubiq Security
Ubiq, the trailblazer in digital data security, has developed a multi-patented, ultra-low latency and low impact software platform that secures any type of data, on any device, anywhere, supporting our vision of a "fast and safe connected world." Our extremely lightweight, 100% software stack can be directly integrated into existing applications, IoT devices or installed on laptops and servers to secure critical data. We leverage a proprietary data-first security methodology that renders stolen data useless, when (not if.) it's stolen by the bad guys or unknowingly compromised. Ubiq works across public and private sector organizations to ensure all their data is secured in a transparent manner while eliminating the vast amount of management complexity of traditional data security solutions. We have presence across North America, Asia Pacific and Japan. For more information, visit www.ubiqsecurity.com.  
View original content to download multimedia:https://www.prnewswire.com/news-releases/ubiq-security-appoints-steve-pataky-as-global-chief-channel-officer-and-head-of-americas-sales-launches-ubiq-security-partner-program-300942922.html
SOURCE Ubiq Security