'23 MLB All-Star Game to be held in Seattle
---
SEATTLE -- The Midsummer Classic is returning to the Emerald City.
On Thursday, the Mariners, along with Major League Baseball, announced that T-Mobile Park will host the 2023 All-Star Game, the first at the venue since '01, when Seattle fielded eight players at MLB's premier event to welcome a national audience with a game that is still vividly remembered as one of the very best of its previous generation.
The announcement -- from the skyline level of the iconic Space Needle, with Ken Griffey Jr., Edgar Martinez and many others on hand -- was the culmination of a multiyear process by the Mariners, who have annually modified their ballpark in the two decades since they last hosted the event to keep it widely regarded as one of the Majors' best.
To that end, Mariners chairman and managing general partner John Stanton also shared that the club is committing $50 million for enhancements to the ballpark and neighboring areas in the SoDo district, where the venue is located. Stanton couldn't elaborate the particulars just yet, but those upgrades are in the works.
"We're working on a number of projects in order to enhance the building and also the neighborhood," Stanton said. "We've recently committed to a geographic project in a building adjacent to us. And we now know that we'll have the All-Star Game in 2023, and that's kind of a deadline for us to substantially improve those facilities to create more opportunities for fans to enjoy the game and the events that come before and after the game."
The Mariners had been in pursuit of hosting the event for the better part of the past three years, but that process became more accelerated in recent months. The club first put in a bid in '18 and had upgraded it annually since, but they had been eyeing the '24-25 range, and possibly as late as '27, in conjunction with the 50th anniversary of the Mariners' first season.
That was until Commissioner Rob Manfred told Stanton that '23 was on the table in June.
"As things evolved, and whatever else, we said, 'Hey, we're still interested,'" said Mariners team historian Randy Adamack, a key contributor to the bid. "It was sort of a hurry up and wait process. When you submit the bid, you don't get an answer the next day. It takes some time. So we just went through the process. We went back and forth, and they came to us earlier this year and said, 'Can you make '23 work?' And we went back to put all the pieces to the puzzle back together again, and we were able to make it work. It really came together in the last couple of months."
Manfred said Thursday that Seattle was not considered for the 2021 Midsummer Classic when it relocated from Atlanta's Truist Park due to restrictive voting laws enacted in Georgia this year to Denver's Coors Field because the league had already earmarked '23 for the Pacific Northwest, known for its passionate sports fans, vibrant culinary scene, progressive culture and all-around epic summers.
"The compact layout of the city is perfect for an event like this," Manfred said. "It's easy for the fans who come from out of town to get around. … We love cities where we can envision a compact series of events for our fans and the logistics are easy. It makes it more enjoyable for the people that are coming here. So there was a lot of great things, and the history of the '01 game, it's been a long time since 2001. It was really time to get back here."
Beyond the game itself, All-Star Week features the All-Star Futures Game, the Celebrity Softball Game, the Home Run Derby and, as of 2021, the MLB Draft, though it has not been determined if the Draft will remain part of the All-Star Week when it's held in Seattle. But other logistical plans are already loosely mapped out and underway.
PLAY BALL Park, an interactive baseball theme park that serves as a de facto fan fest, will be held at Lumen Field, home to the NFL's Seattle Seahawks and the MLS' Seattle Sounders, one block north of T-Mobile Park, according to Adamack, who has been in his role with the Mariners since 1978, and as such, was a key figure to the '79 and 2001 Midsummer Classics in Seattle.
There's also a legacy program that will leave behind a number of community projects intended to live in Seattle for years after the game.
"We are excited to make this a uniquely Seattle event, highlighting the amazing people, food and culture and baseball community that we all have here," new Mariners president of business operations Catie Griggs said.
One big takeaway from Thursday was that Seattle itself could look much different by the time it welcomes baseball's biggest stage in two years -- particularly with the $50 million in upgrades to the ballpark and SoDo.
Another big takeaway was merely the palpable nostalgia to the 1979 event at the Kingdome, and more vividly, the 2001 Midsummer Classic held at T-Mobile Park just two years after it had opened as Safeco Field.
In tandem, those takeaways were a reminder to how much Seattle itself, as a city, has also soared since the last time baseball's biggest event was here. It's grown as fast as any major metropolis in the 2010s, thanks to a huge boom in the tech, startup and life sciences industries, seemingly making it a much larger and more diverse host than it was when Ichiro Suzuki was hitting leadoff as a rookie in front of home fans in the '01 event.
With the Mariners' on-field product on the rise, with the team's commitment to make T-Mobile Park even more of a gem and with Seattle having grown into one of the premier tourist destinations on the West Coast, the 2023 All-Star Game figures to be memorable one.
Source:
'23 MLB All-Star Game to be held in Seattle
Seattle Mariners, T-Mobile Park to host 2023 MLB All-Star Game
---
5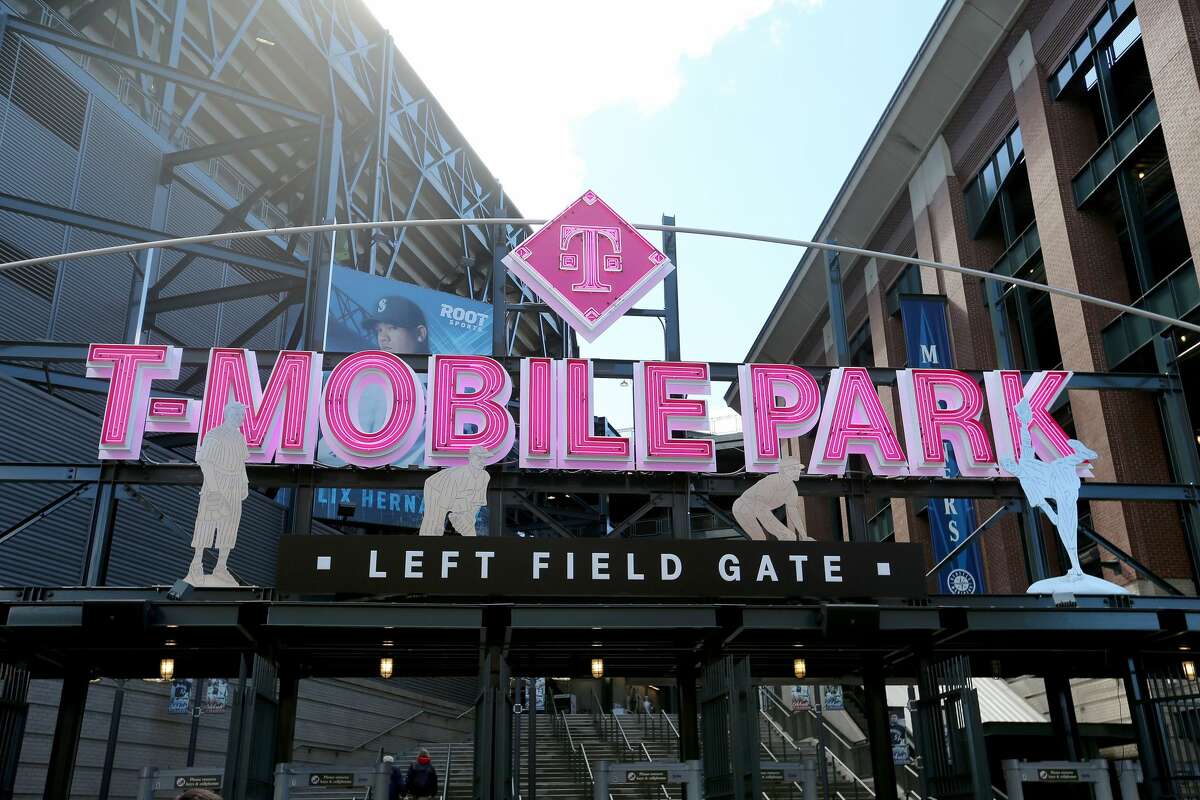 1of5
SEATTLE, WA - MARCH 26: A detailed view of T-Mobile Park as the Seattle Mariners take on the San Diego Padres during their spring training game at T-Mobile Park on March 26, 2019 in Seattle, Washington. (Photo by Abbie Parr/Getty Images)
Abbie Parr/Getty ImagesShow MoreShow Less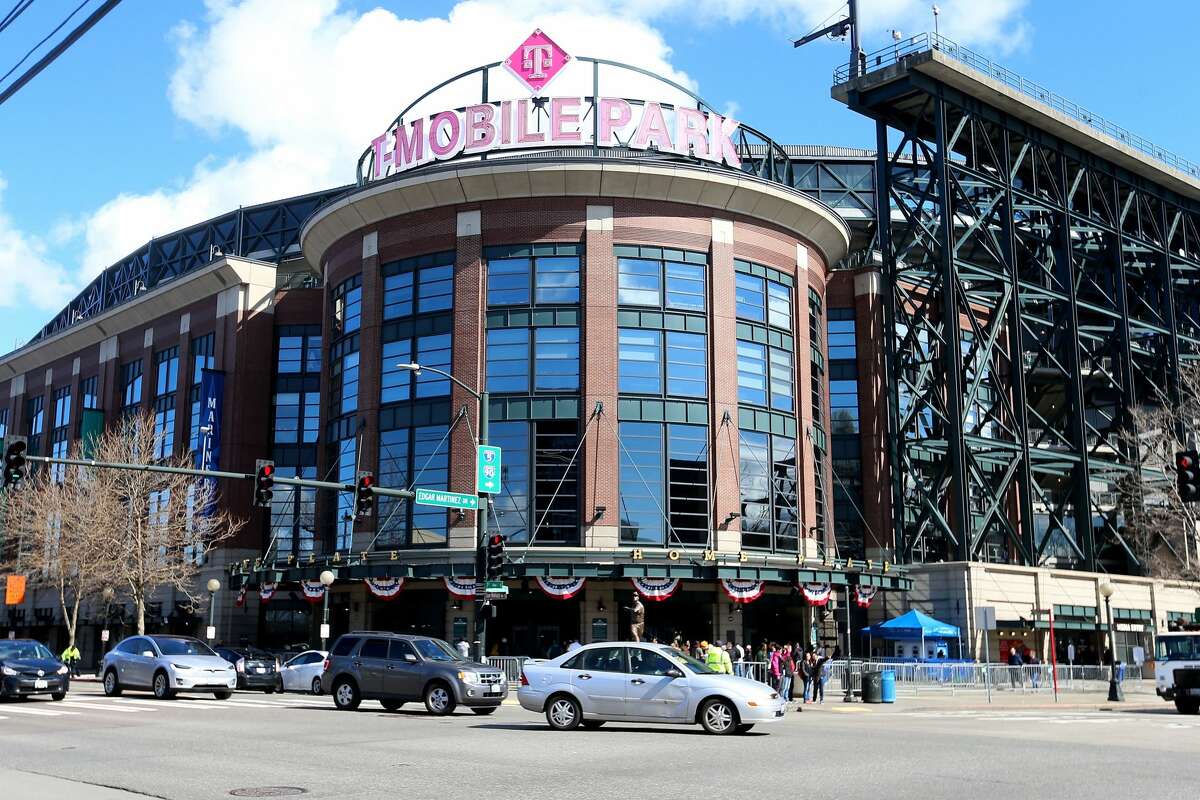 2of5
SEATTLE, WA - MARCH 26: A detailed view of T-Mobile Park as the Seattle Mariners take on the San Diego Padres during their spring training game at T-Mobile Park on March 26, 2019 in Seattle, Washington. (Photo by Abbie Parr/Getty Images)
Abbie Parr/Getty ImagesShow MoreShow Less 3of5
4of5
SEATTLE, WA - MARCH 26: A detailed view of the new T-Mobile Park sign as the Seattle Mariners take on the San Diego Padres during their spring training game at T-Mobile Park on March 26, 2019 in Seattle, Washington. (Photo by Abbie Parr/Getty Images)
Abbie Parr/Getty ImagesShow MoreShow Less 5of5
The Seattle Mariners will host baseball's Midsummer Classic in 2023.
Major League Baseball Commissioner Rob Manfred announced Thursday that the team's bid to host the All-Star Game was accepted. The three-day event will take place at T-Mobile Park in July 2023.
"We take very seriously this opportunity and are committed to delivering the best All-Star Game ever," Mariners Chairman John Stanton said at a Thursday news conference.
This will be the third time Seattle will host the All-Stars. The first was at the Kingdome in 1979, a time when the Mariners were one of the league's newest clubs. The second was held in 2001 at what was then Safeco Field.
The league changed its process for selecting the host city in 2015. Previously, the process was a bit arbitrary — venues that had new ballparks or hadn't hosted the All-Star Game were preferred. Now, teams must put together a presentation in which they make a case for their city and submit it to the MLB.
The Mariners began work on their presentation in 2018 and submitted it to league officials in 2019. In addition to the All-Star Game — a contest between the best professional players from the American League and the National League — the event will include the Home Run Derby and the Future's Game, a seven-inning match played by top Minor League prospects.
"The eyes of this community will be on us in 22 months, and it's our opportunity to shine," Stanton said.  
In preparation for the game, Stanton said the Mariners will make more than $50 million in improvements to T-Mobile Park and the surrounding area. However, he did not list specific improvements when asked by a reporter.
This year's All-Star Game was moved from Atlanta to Denver in protest of a restrictive voting law passed by the Georgia Legislature. Next year's game will be held at Dodger Stadium in Los Angeles.     
Source:
Seattle Mariners, T-Mobile Park to host 2023 MLB All-Star Game
Average cost of attending MLB game increased in 2021 following COVID-19 pandemic
---
MLB teams lost money in 2020 and are looking to make it all back in 2021. The average cost of attending an MLB game increased in 2021 following the COVID-19 pandemic season, according to 2021 Fan Cost Index. 
It costs an average of $253 for a group of four people to attend an MLB game in 2021. That figure is a 4.5% increase compared to what teams were going to charge fans in 2020 prior to the COVID-19 pandemic. 
That $253 figure is based on a number of factors. Team Marketing Report, which is behind the Fan Cost Index, calculated the price of "four adult non-premium tickets, single-car parking, two draft beers, four soft drinks, four hot dogs and two adult-sized adjustable hats," per The Athletic. 
Groups of four may pay more or less than that $253 figure depending on whether they pay to park, what kind of food they consume and whether they purchase souvenirs. It is possible to pay far less than that figure.
Still, prices are generally up across the league. Only six MLB teams — the Arizona Diamondbacks, Colorado Rockies, Kansas City Royals, Los Angeles Angels, Miami Marlins and St. Louis Cardinals — saw their average cost drop compared to 2020 prices. The Rockies led the way with a 3% drop. 
Video: Gary Sanchez Slaps Walk-Off Single in the Tenth Inning (Stadium)
Incredibly, the 46-99 Baltimore Orioles saw the biggest increase in average price in 2021. The Orioles jumped a staggering 29.4%, an incredible figure for a team that has a .340 winning percentage since 2019.
[It's winning season: Create or join a Yahoo Fantasy Football league today]
The Orioles' figure isn't fueled by ticket prices, the cost of which actually dropped compared to 2020. The team's elevated figure is due to increased costs at concession stands, per The Athletic.
Driving the overall Baltimore fan cost increase is beefed up pricing on drinks and hot dogs, the report shows. The cheapest beer at Camden Yards is now $10 for 22 ounces, per the data, and that's fueled at least in part by the O's streamlining drink concessions.
MLB revenue was down last season as a result of the COVID-19 pandemic. Fans were not allowed to attend games, which resulted in teams making less money. MLB claims it lost $3.1 billion last season, though the league's figures are not made publicly available, and may not be comprehensive. Individual teams don't make their books public, meaning fans have to take teams at their word regarding how much money a team lost.
Many teams opened the 2021 regular season with limited attendance, but relaxed COVID-19 protocols and allowed more fans in the park once the COVID-19 vaccines became more prevalent. 
© Provided by Yahoo! Sports The Orioles saw a huge increase in average price to attend a game in 2021. (Photo by Mitchell Layton/Getty Images)
Source:
Average cost of attending MLB game increased in 2021 following COVID-19 pandemic