Blackhawks Talk Podcast: NHL.com's Adam Kimelman on the Hawks' 2020 draft
---
The Blackhawks Talk Podcast is getting you prepared for the upcoming NHL Draft on Oct. 6 and 7.
Pat Boyle and Slavko Bekovic are joined by NHL.com's Adam Kimelman, host of the NHL Draft Class podcast, to discuss the strength of this year's class, what options the Blackhawks may have with the 17th pick and sleepers in the class.
(1:31) - How has the pandemic impacted draft analysis?
(7:38) - Are there any underrated defensemen in this class?
(12:15) - Could any of the projected top 10 slip to the Blackhawks?
(17:34) - Players in this years draft with Chicago ties
(22:05) - International prospects that could be options in the draft
NHL Stanley Cup Final 2020: Odds, Props, Predictions for Lightning vs. Stars
---
Winslow Townson/Associated Press
The Tampa Bay Lightning have yet to lose consecutive games in the Stanley Cup playoffs. After each of their six defeats, they have bounced back with a win, which is a big reason why they are just two victories away from their first Stanley Cup since 2004.
Although the Dallas Stars have lost back-to-back games three times this postseason, they have yet to lose three games in a row. That could change Friday night, however. And if it does, the Stars may be facing an insurmountable deficit.
Heading into Friday's Game 4, Tampa Bay holds a 2-1 series lead over Dallas. After dropping Game 1, the Lightning responded with victories in Games 2 and 3 after rediscovering their scoring touch, putting up eight goals between the pair of wins.
It's possible the Stanley Cup could be awarded as soon as Saturday night. However, Dallas will be doing its best to keep that from happening, and a Game 4 win would not only tie up the series but also set up an exciting, best-of-three conclusion to the 2019-20 NHL season.
Here's a look at everything you need to know heading into Friday's Game 4.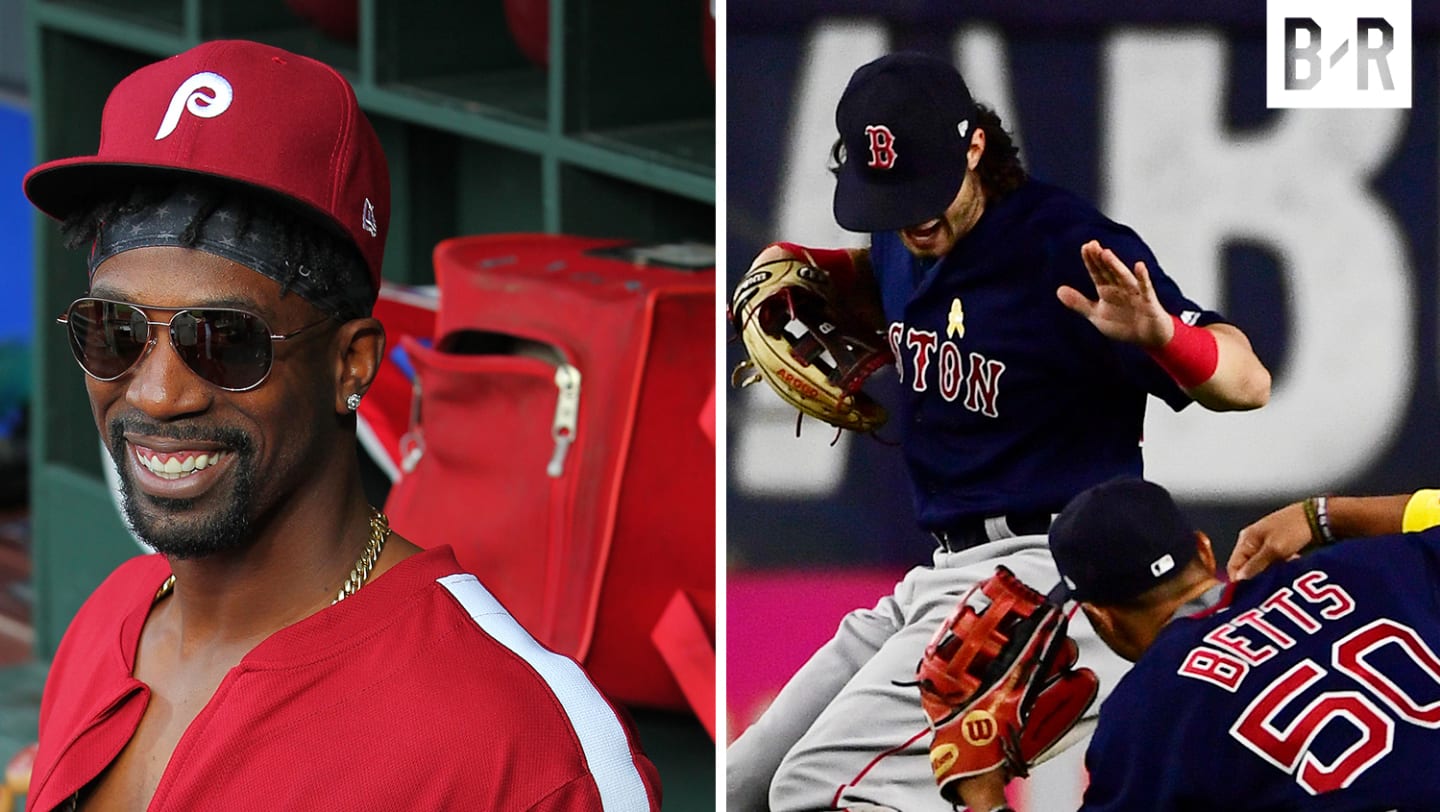 Videos you might like
Stanley Cup Final Picture
Game 1: Dallas won 4-1
Game 2: Tampa Bay won 3-2
Game 3: Tampa Bay won 5-2
Game 4: Friday at 8 p.m. ET, NBC
Game 5: Saturday at 8 p.m. ET, NBC
Game 6 (if necessary): Monday at 8 p.m. ET, NBC
Game 7 (if necessary): Wednesday at 8 p.m. ET, NBC
Stanley Cup Final Odds
Tampa Bay: -560 (bet $560 to win $100)
Dallas: +445 (bet $100 to win $445)
A full list of prop bets can also be found at DraftKings.
Remaining Stanley Cup Final Predictions
In the Stanley Cup playoffs, it always helps teams to have their star players rise to the occasion.
"If you're going to win, your best players have to be your best players," Lightning coach Jon Cooper said, according to NHL.com's Dan Rosen. "That's the bottom line. You can get contributions from everybody in different ways, but if you're going to go the distance, the big boys have to be there for you."
For Tampa Bay, that was notable in its Game 3 win. The Lightning scored five goals, four of which came from their top four scorers this postseason: right winger Nikita Kucherov (30 points), center Brayden Point (28), defenseman Victor Hedman (20) and left winger Ondrej Palat (16).
The fifth goal was scored by captain Steven Stamkos, who was playing his first game since February 25.
When Tampa Bay's offense gets going, it can be difficult to stop. And that's exactly why it's going to keep up the momentum, win Friday's Game 4 and go on to win the Stanley Cup.
Heading into this series, there were some concerns about the Lightning because a few players were banged up during the Eastern Conference Final and they had only one day off before the Stanley Cup Final began. Meanwhile, the Stars had four full days to rest after the Western Conference Final.
But Tampa Bay has quelled those fears, and it's proving that its overall talent can guide it to success despite the lack of time to recuperate. Now that the Bolts have turned around this series, it appears they plan on just doing more of what they have done these past two games.
"I think we just stick to our game plan," Kucherov said, according to NHL.com's Brian Compton. "Put the puck deep and go and forecheck. The simpler we play, the better we play. ... We have to do that two more times."
The Stars are a talented team in their own right. Although they are not playing as well defensively of late, it's unlikely they are going to let this series end without notching at least one more win. So don't expect the Lightning to be celebrating a championship Saturday night.
But things seem to be trending in that direction, and Tampa Bay will be hoisting the Stanley Cup at Rogers Place in Edmonton, Alberta, to end this unorthodox 2019-20 campaign.
The NHL needs to do better than this Stanley Cup promo that glorifies injuries
---
© Provided by For The Win
Hockey players pride themselves on their toughness, pushing themselves to the edges of their physical boundaries in pursuit of that ever elusive Cup win.  A new promo by the NHL attempts to honor the physical sacrifice players are making but it misses the mark completely. Instead, the NHL video glorifies a culture of toxic masculinity that has disastrous consequences for players down the line.
The promo, which the NHL released on its Twitter feed, shows player after player taking a shot to the body and then hobbling off to the bench or writhing in agony on the ice, turning physical pain into a passive spectacle to be cheered.
So much about this promo is flat footed, but it starts with the opening image, of a player with a tapped cut, staring dead-eyed at the viewer. The music is maudlin at best and then intercut with soundbites of NBC Sports' commentating team describing the toughness of the players, as if the carnage fans are watching is part and parcel of what makes hockey so great.
Each clip happens in slow motion, the better to see the impact of the shot, and then the sickening way a player lips off the ice or hangs their head in pain. There's nothing uplifting about this promo or even respectful. All it does is invite the viewer to gawk at the pain of someone else.
The promo isn't about paying homage to the players who have put their bodies on the line for victory, it's about exploiting a culture and a narrative that sees pain and suffering as referendum on masculinity.  At the very least, what the NHL can do is stop using pain as a value system by which we measure dedication and worthiness.
The spot also feels like the height of hypocrisy. The NHL loves to glorify the violence of the sport —celebrating hard hits and blocked shots—all the while denying the lasting damage it can do to a player's body.  Former players have died by suicide  because of the inability to phase out the more brutal elements of the sport. Yet, here the league is again equating physical pain and toughness as some kind of virtuous and moral good.
The NHL's ill timed promo also comes on the heels on a special TSN report that examines the true cost of the culture of pain that is woven into the narrative of the league.
Per ESPN's Greg Wyshynski, one of the stories shared is by former NHL player Ryan Kessler, who says that lack of proper information about pain medication has led to chronic health problems.
"I never wanted to hurt the team, so I knew I had to play. To play, you have to take painkillers," he said.
What's clear is that there are long term consequences to the physical nature of the sport, but the NHL is not interested in that part. The spot doesn't invite empathy or even reflection, rather the NHL wants to rope viewers in with a super cut of grotesque physicality. For the culture of the game to change, the NHL can and has to do better.
MORE:
Max Kellerman slams the Broncos for not considering Colin Kaepernick over Blake Bortles
Arthur Blank contradicts Dan Quinn on whether the Falcons knew the onside kick rules
Deion Sanders refutes report that his Jackson State staff includes Terrell Owens, Warren Sapp
What Michael Jordan in NASCAR could do for Bubba Wallace and racing
Adam Silver predicts the next NBA season won't start until 2021