Soccer's most expensive XI: How Harry Maguire, Philippe Coutinho, Neymar have fared after big moves
---
It is said that you only get what you pay for, but in football, that's not always the case. Some transfer fees turn out to be bargains, while others come with a price tag that ends up being anything but value for money.
Is Harry Maguire really the world's best centre-half because Manchester United made him the most expensive defender when signing him for $110 million (£80m) from Leicester in 2019? And would Paris Saint-Germain still spend $273m (£198m) to make Neymar the costliest player in the history of the game?
- ESPN+ viewers' guide: LaLiga, Bundesliga, MLS, FA Cup, more- Stream ESPN FC Daily on ESPN+ (U.S. only)- Don't have ESPN? Get instant access
Liverpool would probably double their money on Virgil van Dijk if they chose to offload the $104m (£75m) defender, but if you break down the world's most expensive players in every position, it's difficult to make the case that the majority of the transfer fees have been good business. Using a 4-3-3 formation, ESPN has built a team with the most expensive player in each position and assessed whether they've lived up to their transfer fees.
HOW IT STARTED: Chelsea broke their club transfer record and eclipsed the £67m Liverpool spent for Alisson Becker's contract to make Kepa the world's most expensive goalkeeper when signing him from Athletic Bilbao in Aug 2018. Having allowed Thibaut Courtois to join Real Madrid, Chelsea replaced the Belgian with Kepa, who signed a seven-year contract at Stamford Bridge.
HOW IT'S GOING: Not great. The Spain international had an unconvincing first season under then-manager Maurizio Sarri, during which he refused to be substituted by the coach during the Carabao Cup final defeat against Manchester City in 2019.
Kepa's performances under Frank Lampard, Sarri's successor, proved equally inconsistent and he was dropped in favour of Willy Caballero before the club brought in Edouard Mendy at the start of last season. Mendy is now firmly established as the first-choice keeper at Chelsea, with Kepa's demotion costing him his place in the Spain squad for Euro 2020.
RB: Joao Cancelo, Manchester City (deal with Juventus worth $83m/£60m, with Danilo moving to the Serie A side in part-exchange)
HOW IT STARTED: Manchester City needed a versatile defender who could operate at both left-back and right-back, and Portugal international Cancelo arrived at the Etihad in July of 2019, with Brazilian defender Danilo heading to Juventus as part of the deal.
HOW IT'S GOING: Cancelo had a slow start to his career at the Etihad, but he made a huge impact in his second season at the club, becoming a key figure in the team's Premier League title success in 2020-21. The 27-year-old is now a crucial component in Pep Guardiola's side, and his ability to perform equally well on both flanks has made him one of the outstanding defenders in the Premier League.
Maguire's been pretty good for Man United since becoming the world's most expensive central defender, though recent form and results have been anything but. Alex Livesey - Danehouse/Getty ImagesCB: Harry Maguire, Manchester United ($110m/£80m from Leicester City)
HOW IT STARTED: A year after previous manager Jose Mourinho identified central defence as an area in need of strengthening, Manchester United beat Manchester City to the signing of Leicester and England defender Maguire. But the former Sheffield United and Hull City defender wasn't cheap to add. Leicester demanded a world-record fee for a centre-half, meaning Maguire would end up costing United more than Liverpool paid for Virgil van Dijk.
HOW IT'S GOING: Although Maguire has endured a tough patch at the heart of United's defence in recent weeks, his overall contribution at Old Trafford been a positive one. The 28-year-old was given the club captaincy by manager Ole Gunnar Solskjaer in January 2020, and he has become the keystone of the United back four. Injuries have disrupted his new partnership with Raphael Varane this season, but the two players had looked to be building a strong unit until both were sidelined.
Whether Maguire has lived up to his world-record tag is open to debate, but United are a much better team with him, which will justify that fee in the eyes of the club's accountants.
CB: Virgil van Dijk, Liverpool ($104m/£75m from Southampton)
HOW IT STARTED: Liverpool had defensive issues at the heart of their defence before Van Dijk's arrival in January 2018, but they beat off strong competition from Manchester City to sign the Netherlands international. The Anfield team had tried and failed to sign Van Dijk six months earlier, but they made him the most expensive defender in the world at the time, paying a £75m fee.
HOW IT'S GOING: Van Dijk proved to be a transformative signing for Liverpool, his arrival coinciding with the upturn in fortunes that delivered Champions League glory in 2019 followed by the club's first league title for 30 years in 2020.
1dGabriele Marcotti
2hGraham Hunter
2hRob Dawson
2 Related
The former Celtic defender has brought calm authority and leadership to the Liverpool defence, proving himself to be one of the world's best defenders. Liverpool's struggles without him last season, during his lengthy cruciate ligament injury lay-off, highlighted just how important he has become to Jurgen Klopp's team.
HOW IT STARTED: Bayern Munich made the France international the world's most expensive left-back in July 2019. Atletico coach Diego Simeone said at the time that losing Hernandez "hurt more than losing Antoine Griezmann" due to the defender's progression through the youth system at the Spanish club.
HOW IT'S GOING: Injuries have disrupted Hernandez's time at the Allianz Arena, where he has operated in both full-back positions and at centre-half. But the 25-year-old has collected a series of winners' medals at Bayern after success in the Bundesliga (twice), Champions League, German Cup and FIFA Club World Cup.
MF: Paul Pogba, Manchester United ($123m/£89.1m from Juventus)
HOW IT STARTED: Having left United for Juventus in 2012 at the end of his contract, with United receiving £800,000 in youth compensation from Juve, Pogba returned to Old Trafford in August 2016 as the world's most expensive footballer. The deal coincided with Jose Mourinho's appointment as manager and was designed to signal United's return to competitiveness in the Premier League and in European football.
HOW IT'S GOING: United have won just two trophies, the Carabao Cup and Europa League, since Pogba returned as the supposed catalyst for the club's resurgence as a major force. The midfielder has struggled to live up to expectations and was dropped by Mourinho before his dismissal as manager.
Pogba has now been dropped again by Ole Gunnar Solskjaer, and sources have told ESPN that United are resigned to the 2018 World Cup winner leaving as a free agent when his contract expires next summer.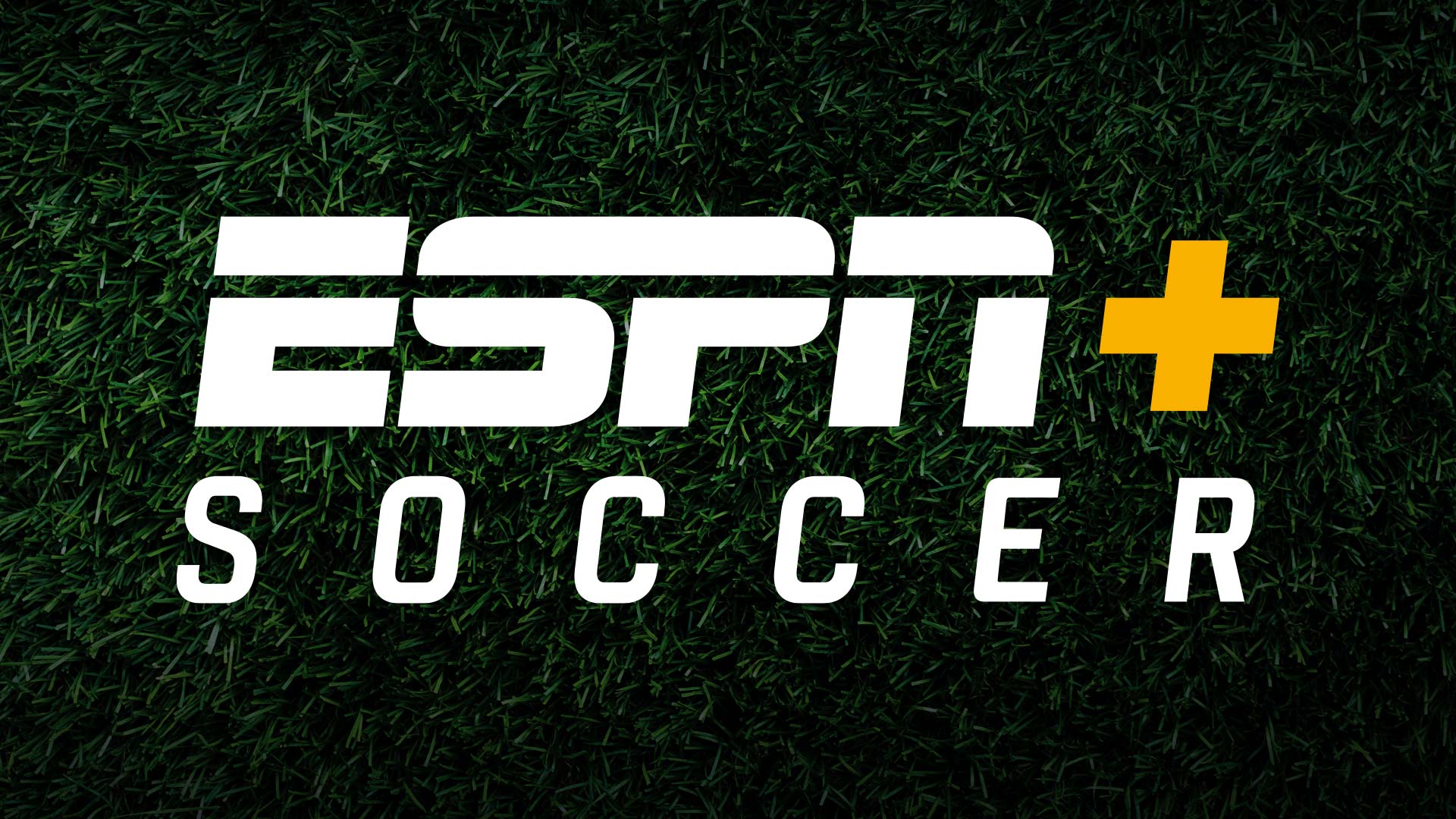 The beautiful game lives here. Unlock world-class coverage of top leagues, tournaments and teams.Sign up now to stream soccer on ESPN+
THURSDAY, OCT. 28• Celta Vigo v Sociedad (12.50 p.m. ET)• Granada v Getafe (1.50 p.m. ET)• Levante v Atletico (3.20 p.m. ET)
FRIDAY, OCT. 29• Hoffenheim v Hertha (2.20 p.m. ET)• QPR v Nottm Forest (2.40 p.m. ET)
HOW IT STARTED: Barcelona fended off competition from Manchester City to sign De Jong from Ajax in 2019 after the defensive midfielder's impressive contribution to the Dutch team's run to the Champions League semifinals that year. Just 22 at the time, De Jong was regarded as one of the promising youngsters in the game and was expected to form the bedrock of Barca's next generation of dominance.
HOW IT'S GOING: The Netherlands midfielder is now stuck in a nightmare situation at the Camp Nou, with the fallen giants having lost talisman Lionel Messi to Paris Saint-Germain and coach Ronald Koeman being sacked this week. Barca are languishing in ninth position in LaLiga, and De Jong has found it tough to make his mark, with reports since linking him with moves to City and Bayern Munich next summer.
Despite the move failing to pay off, De Jong's reputation within the game remains high.
HOW IT STARTED: Pep Guardiola's long-standing admiration of the England midfielder resulted in Manchester City triggering his release clause at Aston Villa to take him to the Etihad this summer. The deal made Grealish the first English player to change clubs for £100m and also saw him become City's biggest-ever signing.
Dan Thomas is joined by Craig Burley, Shaka Hislop and others to bring you the latest highlights and debate the biggest storylines. Stream on ESPN+ (U.S. only).
HOW IT'S GOING: The 26-year-old has made 13 appearances for City this season, scoring twice and registering three assists for his new team. As yet, there has been no stand-out performance by Grealish nor a game that has been turned by his ability to make a key contribution. Regardless, he's clearly considered an important player by Guardiola, who consistently selects him for the biggest games; it's clear Grealish's steady progress is satisfying his manager.
FW: Neymar, Paris Saint-Germain ($273m/£198m from Barcelona)
HOW IT STARTED: Paris Saint-Germain stunned Barcelona by triggering Neymar's release clause in 2017 to make him, by some margin, the world's most expensive player -- a distinction he still holds. The Brazil international was initially reluctant to leave Barcelona for Paris, but the deal was done and Neymar continues to perform for the French team.
HOW IT'S GOING: Neymar's future is always the subject of speculation, and he has consistently been linked with a return to Spain, with both Barcelona and Real Madrid mentioned. Yet the expected transfer fee has made it impossible for interested clubs to finance a deal to sign him, so Neymar remains at PSG, where he has scored 88 goals in 124 appearances.
Neymar was signed to raise PSG's global profile and help win the Champions League, but the club still waits for European glory, with just one losing appearance in the final -- against Bayern in 2020 -- during Neymar's four years at the club.
Neymar and Mbappe have undoubtedly elevated PSG since arriving, though a Champions League title has been frustratingly elusive. Photo by FRANCK FIFE/AFP via Getty ImagesFW: Kylian Mbappe, Paris Saint-Germain ($225m/£163m from AS Monaco)
HOW IT STARTED: Mbappe became the most-wanted player in world football after bursting onto the big stage with a sensational season for Monaco in 2016-17. The France international, then a teenager, helped Monaco win Ligue 1 and reach the Champions League semifinals before attracting serious interest from Manchester City, Arsenal, Liverpool, Real Madrid and PSG, who agreed a £163m deal with Monaco that involved an initial season on loan at Parc des Princes.
HOW IT'S GOING: The 22-year-old has scored 138 goals in 185 appearances for PSG and confirmed his status as one of the world's top players. A World Cup win with France in 2018 elevated Mbappe to global stardom. But after failing to win the Champions League in Paris, Mbappe has now made it clear that he wants to move on -- though it's far from clear-cut -- when his contract expires next summer.
A move to Real Madrid in August was rejected by PSG, but Mbappe is expected to make the switch to the Santiago Bernabeu as a free agent in 2022.
Coutinho was intended to be Barcelona's man to replace Neymar after his high-profile move to PSG, but the Brazil international has been a broad disappointment. Pedro Salado/Quality Sport Images/Getty ImagesFW: Philippe Coutinho, Barcelona ($196m/£142m from Liverpool)
HOW IT STARTED: Barcelona tried and failed to sign the Brazil forward from Liverpool in the summer of 2017, but they returned in January 2018 with an offer that made the former Inter Milan the third-most expensive player in history. Coutinho was regarded by Barca as the man to make up for the loss of Neymar to PSG six months earlier.
HOW IT'S GOING: The 29-year-old's dream move to Camp Nou has proved to be anything but a success, and he has spent the majority of his time at the club either on loan elsewhere or available for transfer. A season on loan at Bayern Munich in 2019-20 saw Coutinho win the Champions League with the German giants, for whom he scored twice in the 8-2 quarterfinal win against Barca in Lisbon.
Overall, Coutinho has scored 24 goals in 100 games for Barcelona. With Lionel Messi gone, he has become a regular this season, scoring once in 10 games as the club endures its worst season in recent memory.
Reusse: Small-town soccer power seeks to answer the doubters at state
---
WORTHINGTON, MINN. – The Minneapolis Morning Tribune, the afternoon Minneapolis Star and the afternoon Worthington Daily Globe all were delivered to our home in the mid-1950s.
We were located in Fulda, 18 miles north of Worthington, and the Daily Globe was inspected for paragraphs that mentioned athletic feats for our hometown Raiders.
Corky Brace was the Globe's sportswriter. He wrote a frequent notes column titled "Brace's Bits.'' He had worked as a shoe salesman and was a well-known local sports nut before being hired at the Globe in 1954.
It is likely that from then until his death in December 1968 that there was not a "bit'' in a Corky column that included the word "soccer.''
That would be changed in this city of 14,000 deep in southwest Minnesota in current times.
****
Processing has been big business in Worthington for decades. The pork producing plant, now owned by JBS, a Brazilian firm, dates to the 1950s and has over 2,000 employees.
JBS was much in the news early in the COVID-19 crisis in April 2020. It tried to continue operations, then shut down, and temporarily laid off its workers before resuming operations within a month.
Most of the JBS workers are from immigrant families. They have been the staple of the operation long enough that a sizable share of the high school-age kids were born here.
And one result that Corky Brace, and those of us consuming his "Bits,'' could never have imagined: The Worthington Trojans are now a power in boys soccer.
Worthington was in the state Class 1A tournament in 2017 and 2018, losing in the quarterfinals to Holy Angels and Orono. The soccer playoffs were limited to section play in 2020 and the Trojans lost to Bloomington Kennedy in the Section 2A final.
"That was tough to take,'' Isaiah Noble said. "We were playing at home, there was a big crowd, and we lost 1-0 in overtime.''
Home for soccer and football in Worthington is now a spectacular stadium as the centerpiece of a new $7 million athletic complex that opened fully this summer.
Story continues
The Trojans are back in the state tournament this week. They are now in Class 2A, with Minnesota's move to three soccer classes.
They are 19-0, with 123 goals scored and five against. Those are numbers that belie a fifth seed in Class 2A, but coach Juan Flores knows the reason.
"They don't think we play a tough enough schedule in this part of the state to be seeded higher,'' Flores said. "We need a win in the state tournament to change that."
The Trojans meet Willmar, the No. 4 seed, at 5:30 p.m. Thursday in Waconia. The winner plays Orono in a semifinal next Wednesday at U.S. Bank Stadium.
Prep Spotlight TV: Worthington vs. Willmar and more state soccer livestreams
The 22-player roster is primarily Hispanic, with family roots in Mexico, El Salvador and elsewhere in Central America. There are also athletes of African and Asian descent.
Isaiah and Mathias Noble are white, and the sons of Joshua Noble, Worthington High's principal.
"I played football through the seventh grade,'' said Isaiah, one of the senior captains. "I decided to try something new. I enjoyed soccer, and the way everyone is involved.''
Noble is tall, and his blond head towers over teammates during a practice. He's a defender, and said to be dangerous with a header when near the net.
The player who's always dangerous is Jonathan Banegas. He's a 5-7 sophomore, thin of frame, and has become magical in 2021 with a state-leading 43 goals.
123-5: Worthington game-by-game scores
Smitty Ektnitphong, an early promoter of Worthington soccer and the former varsity coach, said of Banegas: "From the get-go, he was quicker and faster. He has a low center of gravity and an excellent right foot.''
Banegas was asked about the goals and mentioned Menkem Mehri (14 assists) and Ulises Barrera (nine assists) as outstanding set-up men.
The Mehri family is from Ethiopia. "Most of the athletes in Ethiopia are in track — long-distance runners,'' he said. "I managed to play a lot of soccer.''
As for the melting pot angle, Mehri said: "We have no differences. We fight for each other.''
Doug Wolter, longtime sports writer for the Daily Globe, said: "There were big crowds for matches late in the season. And those included people who have been here for decades.
"One look and even people without a soccer background realized Worthington had a winning, exciting team.''
One blip in the giddiness. There were only 40 football players this fall in a school with 1,000 students. The Trojans lost 23-7 at Luverne on Tuesday to finish 1-8.
"We have friends on the team,'' Banegas said. "We are always hoping they can win."