Syracuse man who falsely confessed to homicide goes free; more top stories (Good Morning CNY for Jan. 21)
---
Subscribe to get the Good Morning, CNY newsletter delivered to your email inbox weekday mornings.
Weather
High: 28; Low: 18. See how much snow fell during the weekend.
Photo of the Day
RALLY FOR GUNS: Thousands of gun-rights activists rallied peacefully at the Virginia Capitol on Monday under a heavy police presence, protesting plans by the state's Democratic leadership to pass gun-control legislation.Read more. (Associated Press photo)
What's Trending
A man falsely confessed to homicide: How was Robert Adams jailed for eight months on a homicide that even prosecutors now doubt he committed? It starts with a confession during an hours-long police interrogation, according to his lawyer.
No butts about smoking at Destiny: Destiny USA is getting serious aboutcracking down on smoking by mall workers and it has a steep penalty for anyone who gets caught.
Trump's trade war costly for CNY company: When HealthWay decided to expand in 2016, the Lobdell family decided to make their portable air cleaners in Pulaski to bring manufacturing jobs back to the United States. Now almost four years later, HealthWay has fallen victim to Trump's trade war.
Tebow ties the knot: Syracuse Mets star Tim Tebow married former Miss Universe winner Demi-Leigh Nel-Peters in "an intimate sunset ceremony" Monday at La Paris Estate in Cape Town, South Africa.
SUBSCRIBERS ONLY: Want to join group chats about SU sports, the Bills, the local restaurant scene and the best of CNY? You can SIGN UP HERE to get texts from syracuse.com reporters Brent Axe, Matt Parrino, Jacob Pucci and Charlie Miller.
Looking Ahead
More concerts in CNY: While there's been some dissatisfaction at the music choices offered at the St. Joseph's Amphitheater at Lakeview, there are plenty of other places to see a show in CNY. The Homer Center for the Arts is one of those places and the shows include some recognizable names.
Sports & Scores
ACC POWER RANKINGS: The Syracuse basketball team's three-game winning streak has drastically changed the complexion of the season. After wins over Virginia, Boston College and Virginia Tech see where the Orange ranks in our weekly ACC power rankings. (Dennis Nett photo)
Buddy rewarded: Buddy Boeheim averaged averaged 24 points per game and shot 51.4 percent from the floor during two games last week. For that performance, the Orange guard was named the co-ACC Player of the Week.
SU football recruiting: The Orange has its sights set on a three-star defensive back out of North Carolina, his high school coach say. He'll be making his official visit on the weekend of Feb. 1.
Wild finishes and performances: In a busy day of high school basketball, Baldwinsville star J.J. Starling's 3-pointer with 3.2 seconds left was only the beginning of the highlights. Meanwhile, a 50-point effort from Faith Herritage's Aiden Retzos wasn't enough thanks to a triple-double by LaFayette's Dylan Lyons.
High school sports scoreboard for Monday
In Brief
North Country snowmobiler found dead after hitting 'a group of rocks'
Tractor-trailer smashes into Slice N Go Deli in Fulton, destroying building
Another Rite Aid-turned-Walgreens to close; what Rite Aids remain in Syracuse area?
Rep. Elise Stefanik to serve on President Trump's impeachment defense team
Liverpool film studio, school names new president; aims to bring more movies to CNY
Most educated states: Where does New York rank?
Today's Obituaries
To view today's obituaries, please click here.
Amazon Flash Briefings
To listen to the latest news every morning with Alexa, please click here.
Subscribe
Quality local journalism has never been more important, please consider supporting our work by subscribing to Syracuse.com.
Source:
Syracuse man who falsely confessed to homicide goes free; more top stories (Good Morning CNY for Jan. 21)
Top Stories: AirPods Pro Firmware Changes, Mystery MacBook Filing, 5G iPad Pro?
---
It was a busy week of rumors as we hit the middle of January, with reports about updates to Face ID in the iPhone 12 lineup later this year, signs of a new Mac notebook coming soon, and word that Apple is working on an iPad Pro with 5G support.
Other big news this week included an analysis of changes to audio performance made in an AirPods Pro firmware update late last month.
New AirPods Pro Firmware: Worse Noise Canceling, Improved Frequency Response and Bass Accuracy Last month, Apple released a new firmware update for the AirPods Pro bumping the version number from 2B588 to 2C54. After the update, there were several anecdotal reports that the AirPods Pro noise cancelation may have been adversely affected.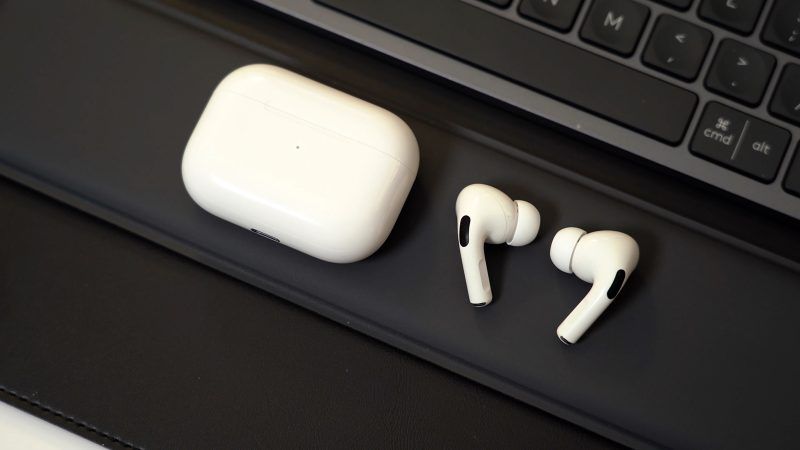 Impacted users asked tech review site RTINGS.com to reevaluate its previous testing of the AirPods Pro with the new firmware to confirm if there are any changes, and the website did find a fairly significant drop in isolation performance.
The news is not all bad, however. In other areas of testing, the 2C54 firmware appears to improve performance in frequency response and bass accuracy. Nevertheless, Apple pulled the new version only days after its release, so it is presumably working on the issues described.
iPhone 12 Models Said to Have 'Refreshed' Face ID System, Lightning Connector Could Be Dropped in 2021 iPhone 12 models will feature a "refreshed" front-facing TrueDepth system, according to Barclays analysts, hinting at Face ID improvements.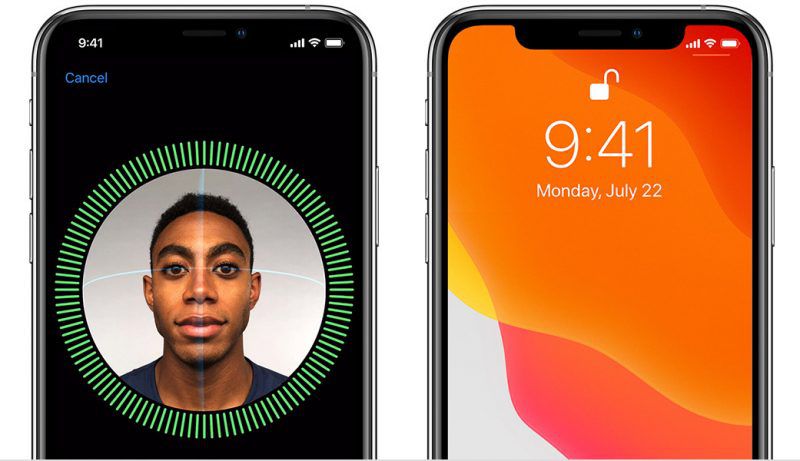 The biggest change of all could come next year, as the analysts see potential for Apple to remove the Lightning connector from at least one iPhone model in 2021, echoing a prediction shared by Ming-Chi Kuo last month. This could result in EarPods being removed from the box, they said.
Earlier this month, Kuo said four 5G-enabled iPhones are on track to launch simultaneously in the fall, including models with sub-6GHz-only and sub-6GHz-plus-mmWave compatibility.
Apple Files Unreleased Mac in Database, Possibly 13-Inch MacBook Pro With Scissor Keyboard Apple this week filed an unreleased Mac with a model identifier of A2289 in the Eurasian Economic Commission database, as spotted by MacRumors. The computer is described as a portable Mac running macOS Catalina.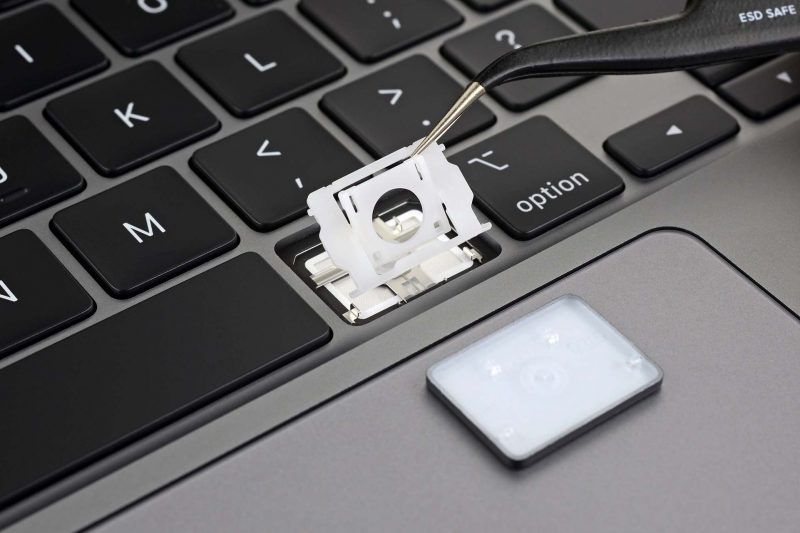 As pure speculation, it is certainly possible that this listing could correspond with the rumored 13-inch MacBook Pro with a scissor keyboard, following in the footsteps of the 16-inch MacBook Pro last October. There is some hope that the 13-inch model will become a 14-inch model, but that remains uncertain.
Eurasian Economic Commission filings like these have foreshadowed the release of new Apple products on numerous occasions. They are legally required for any encrypted devices sold in Russia and a few other countries.
Evidence of a "Pro Mode" that boosts performance and overrides fan speed limits has also been discovered in the macOS Catalina 10.15.3 beta.
Apple Rumored to Be Developing 5G iPad Pro With mmWave Support A pair of supply chain reports this week claim Apple is developing 5G-enabled iPads with mmWave support for release as early as fall 2020.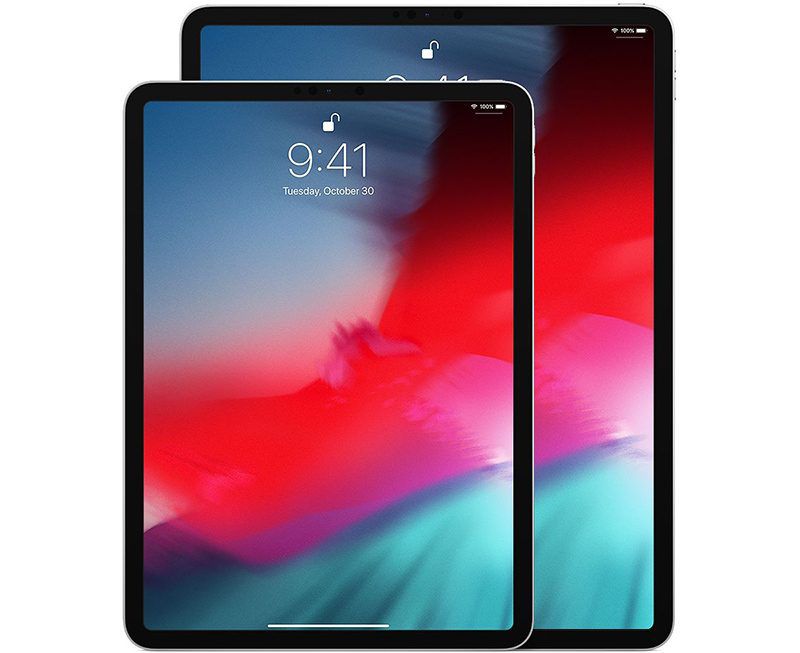 With an iPad Pro refresh already rumored for March 2020, timing is the biggest question mark. Major new features often come to the iPhone before the iPad, but a notable exception was the third-generation iPad receiving LTE support in March 2012, prior to the iPhone 5 in September 2012.
mmWave or millimeter wave is a set of 5G frequencies that promise ultra-fast speeds at short distances, making it best suited for dense urban areas. By comparison, sub-6GHz 5G is generally slower than mmWave, but the signals travel further, better serving suburban and rural areas.
Each week, we publish an email newsletter like this highlighting the top Apple stories, making it a great way to get a bite-sized recap of the week hitting all of the major topics we've covered and tying together related stories for a big-picture view.
So if you want to have top stories like the above recap delivered to your email inbox each week, subscribe to our newsletter!
Source:
Top Stories: AirPods Pro Firmware Changes, Mystery MacBook Filing, 5G iPad Pro?
Top stories: How a tree lives so long, wolf puppies playing fetch, and a giant telescope's uncertain future
---
(left to right): IMAGENAVI/ALAMY STOCK PHOTO; CHRISTINA HANSEN WHEAT; TMT INTERNATIONAL OBSERVATORY
How the Ginkgo biloba achieves near-immortality
Long-lived humans having nothing on trees. Some forest giants, like the Ginkgo biloba, can live more than 3000 years. Now, in the most comprehensive plant aging study to date, researchers have revealed the molecular mechanisms that allow the ginkgo—and perhaps other trees—to survive so long.
Watch wolf puppies stun scientists by playing fetch
Playing fetch with your dog isn't as simple as it seems. Your pooch must be perceptive enough to realize you want the ball back—and social enough to want to play with you in the first place. It's such an advanced skill, in fact, that many scientists think it could have arisen only over thousands of years of domestication. But now, researchers have shown some wolves have the skill, too, indicating it may have been present in some form before we domesticated dogs.
New front emerges in battle to build giant telescope in Hawaii
In the midst of a 2-month truce after several months of tension over the construction of the $1.4 billion Thirty Meter Telescope, Hawaiian researchers announced the submission of eight white papers to the decadal survey in astronomy, known as Astro2020, at the annual meeting of the American Astronomical Society in Honolulu last week. The white papers describe the cultural significance of Mauna Kea, a peak many Native Hawaiians hold sacred, and the negative impact of the observatories on Indigenous people. They want Astro2020 to ensure that no federal money is used to build on state land without the consent of local kia'i, the mountain's protectors. This is the latest move in the complex fight over the construction of the observatory.
FDA and NIH let clinical trial sponsors keep results secret and break the law
For 20 years, the U.S. government has urged companies, universities, and other institutions that conduct clinical trials to record their results in a federal database, so doctors and patients can see whether new treatments are safe and effective. Few trial sponsors have consistently done so, even after a 2007 law made posting mandatory for many trials registered in the database. In 2017, the National Institutes of Health and the Food and Drug Administration tried again, enacting a long-awaited "final rule" to clarify the law's expectations and penalties for failing to disclose trial results. The rule took full effect 2 years ago, on 18 January 2018, giving trial sponsors ample time to comply. But a Science investigation shows that many still ignore the requirement, while federal officials do little or nothing to enforce the law.
'Frankenstein' material can self-heal, reproduce
Life is at the heart of much of our material world. We make two-by-four beams from wood, ethanol from corn, and textiles from cotton. But bricks? Researchers have now created a form of concrete that not only comes from living creatures but—given the right inputs—can turn one brick into two, two into four, and four into eight. Although the new material won't build self-assembling houses anytime soon, it could soon lead to building components that can heal themselves when damaged. The living concrete could even offer Mars-bound astronauts a way to build structures from local materials plus a few adventurous microbes.
Source:
Top stories: How a tree lives so long, wolf puppies playing fetch, and a giant telescope's uncertain future