Shooting Over Restaurant Tab, New eBay Charges: Patch Top Stories
---
NATICK, MA — From a gun incident at a Marlborough hotel to a protest over driver licenses, here are the top stories from Patch for the week ending July 10.
Another Ex-eBay Employee Charged In Natick Cyberstalking Case
A seventh eBay employee — a former police officer — was charged in connection to a plot to harm a Natick couple who criticized the company.
July 4 Drama Seizes Small Massachusetts Town
Subscribe
North Brookfield was planning to hold a July 4 celebration, but pressure over coronavirus safety forced leaders to call it off.
Fight Over Restaurant Bill Leads To Deadly Worcester Shooting: DA
Subscribe
The July 4 shooting in Worcester left on man dead, according to police.
Gunplay At Marlborough Hotel Leads To 2 Arrests: Police
Police arrested the gunman after he and another man stole a car from the hotel parking lot, police reported.
Coronavirus Hit Black, Latino Worcester Co. Residents Hard: Data
New CDC data show how the rates of coronavirus infections were much higher among Black people and Hispanics in Worcester County. The same was true in Middlesex, Essex, and Plymouth counties.
Mass Pike, I-495 Interchange Overhaul To Have Public Hearing
The state is preparing a major overhaul to this interchange in Westborough.
Worcester Killing Stemmed From Vandalism Incident: Report
A stabbing last week in Worcester happened after a man was caught randomly slashing tires, according to investigators.
Protest To Push Spilka On Licenses for Undocumented Immigrants
A car caravan of 50 protesters rolled through Framingham to push for a law that would grant licenses to undocumented people.
MetroWest Movie Theaters May Not Reopen Until End Of July
You won't be able to cool off in a local movie theater anytime soon.
Milford Dems To Host Debate For Candidates Vying For Kennedy Seat
The candidates vying to replace U.S. Rep. Joe Kennedy will debate in Milford in July.
Framingham State Reacts To 'Cruel' ICE Effort To Deport Students
Framingham State's president is pushing back against a plan to deport foreign students unless they take in-person classes.
Our top stories from June 2020
---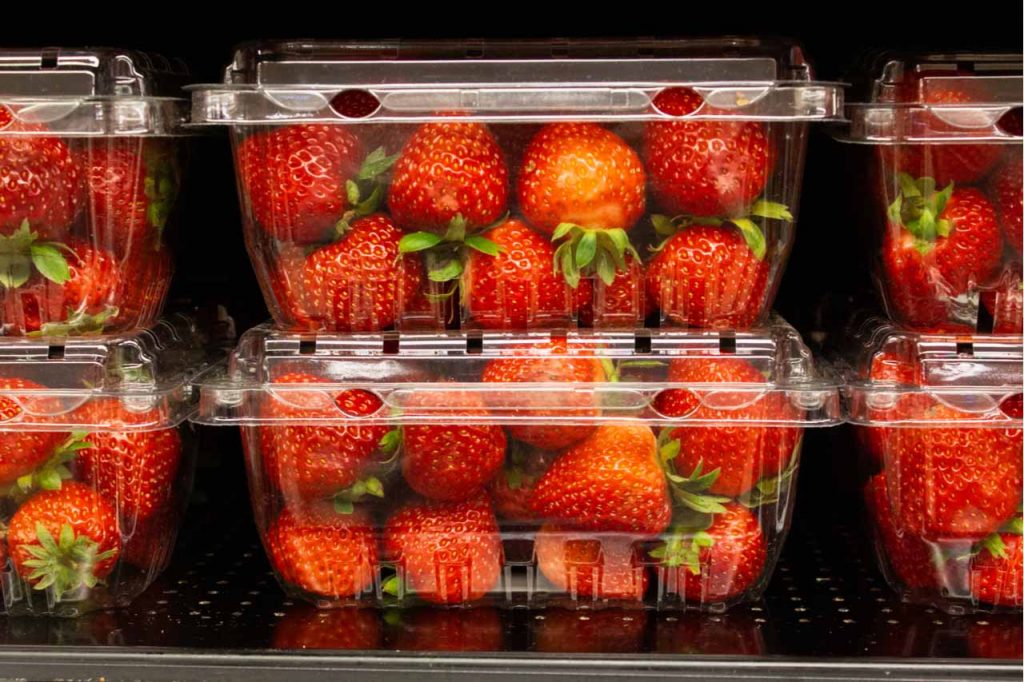 Readers last month were drawn to articles about consumer product brand owners, food-contact RPET approvals, a flexible packaging recovery project and plastics exports.
The list below shows our top stories published in June in terms of unique page views.
1 | Group blasts brand owners over plastic pollutionEnvironmental advocacy group As You Sow says the largest consumer-facing companies are falling short in the area of plastic pollution reduction. It calls for them to support recycling, among other steps.
2 | PET recycling technologies get EU nodThe European Food Safety Authority gave four companies approval to recycle PET into food packaging using Erema and Starlinger technologies. Meanwhile, an application from Veolia was rejected.
3 | The takeaways from over a year of flexible film sortationA multi-stakeholder project was able to hit some goals separating flexible plastic packaging from other recyclables at a MRF. But backers also reported significant hurdles moving material downstream cost-effectively.
4 | Five big brands averaged 8% recycled contentPost-consumer resin makes up a small percentage of all plastic used by Coca-Cola, Starbucks and others, according to a new report that will be used to track company progress on increasing recycled plastic use.
5 | Shipping giant stops taking exports to Hong KongA major shipping line will no longer accept recovered plastic and other scrap material shipments bound for Hong Kong, which remains a large market for U.S. exports.
This week's top stories: iPhone 12 charger rumors, Apple Card updates, new iOS 14 tidbits, more
---
In this week's top stories: More rumors about the iPhone 12 and its accessories, benchmarks from the Apple Silicon Mac mini, new iOS 14 tidbits, and more. Read on for all of this week's biggest news.
Following similar claims from other sources, reliable Apple analyst Ming-Chi Kuo said this week that Apple will sell the iPhone 12 at a similar price to the iPhone 12, but will remove in-box accessories including wired EarPods and the charger. As of right now, it's unclear if Apple will also stop including the Lightning cable in the box.
There are a few benefits for Apple. Removing the in-box charging brick and headphones will dramatically shrink the packaging size. Kuo also suggests that it will help Apple offset the cost of the more expensive 5G components in this year's iPhone 12.
In other news, The New York Times announced this week that it is completely leaving the Apple News platform, saying that Apple had offered little in the way of direct relationships with readers and little control over the business. The decision is effective immediately, with Times stories no longer appearing alongside other publications in Apple News.
For Apple Card users, this week brought a pair of new promotions. First, you'll now earn 3% cash back when you pay with Apple Pay at Exxon and Mobil gas stations. Second, new Apple Card sign ups can receive a $50 bonus after they sign up for any Apple service. So for instance, if you sign up for Apple Arcade, you'll receive a $50 Daily Cash bonus. This also applies to Apple Music subscriptions, App Store purchases, Apple TV+, and more. You can also now pay and manage your Apple Card statements on the web.
Finally, despite the confidentiality clauses in the developer agreement, benchmarks for the Developer Transition Kit have already surfaced on Geekbench. The machines seem to be achieving around 800 on the Geekbench v5 single-core test, and around 2600 on multi-core. For comparison, the entry-level $999 2020 MacBook Air achieves a Geekbench score of 1005 on single-core and 2000 on multi-core. Read more in our full coverage right here.
These and the rest of this week's top stories below.
iOS | iPhone | Apple Watch | Mac | Top Apple stories, retail | Apps | Top Apple stories, company | Subscribe to 9to5Mac's YouTube channel for more videos. This week's top videos | 9to5Mac Daily |
Listen to a recap of the top stories of the day from 9to5Mac. 9to5Mac Daily is available on iTunes and Apple's Podcasts app, Stitcher, TuneIn, Google Play, or through our dedicated RSS feed for Overcast and other podcast players.
Sponsored by Direct Mail: Create and send great looking email newsletters with Direct Mail, an easy to use email marketing app for the Mac. Get started for free and save 10% when you sign up for any pricing plan. 
9to5Mac Daily: July 03, 2020 – Car Key details, macOS Big Sur updates
9to5Mac Daily: July 02, 2020 – Unannounced iMac rumors, Apple Card promo
9to5Mac Daily: July 01, 2020 – Apple Arcade strategy change, iPhone 12 rumors
9to5Mac Daily: June 30, 2020 – Safari in macOS Big Sur, Apple Silicon details
9to5Mac Daily: June 29, 2020 – iPhone 12 in-box accessories, more
9to5Mac Watch Time episode #26 |
Zac Hall and Michael Potuck from 9to5Mac unpack the latest updates to watchOS 7 and Apple Watch in this special live edition of 9to5Mac Watch Time.
Sponsored by: 
9to5Mac Watch Time is a podcast series hosted by Zac Hall. In this series, we talk to real people about how the Apple Watch is affecting their lives. 9to5Mac Watch Time is available on Apple Podcasts, Overcast, and your favorite podcast player through RSS.
Happy Hour Podcast #284 |
This week Benjamin and Zac discuss Apple's Developer Transition Kit ARM Mac mini, rumors that iPhone 12 won't include a charger in the box, Apple Watch losing Force Touch in watchOS 7, Apple Arcade's shifting game strategy, and new Apple Card features.
9to5Mac Happy Hour is available on iTunes and Apple's Podcasts app, Stitcher, TuneIn, Google Play Music, or through our dedicated RSS feed for Overcast and other podcast players.
Stacktrace Podcast #90 |
The macOS Big Sur redesign doesn't mean the end of the world, right? Or does it? John and Rambo discuss the reveal of Apple Silicon, macOS 11, iOS apps coming to the Mac, and much more — all during a recording session stretched out over two days in the middle of a Brazilian lightning storm.
Stacktrace by 9to5Mac is available on iTunes and Apple's Podcasts app or through our dedicated RSS feed for Overcast and other podcast players.
Apple @ Work Podcast |
In this episode of the Apple @ Work podcast, Bradley is joined by Andrew von Nagy of Celona to discuss CBRS and private LTE for the Apple-focused enterprise.
Stacktrace by 9to5Mac is available on iTunes and Apple's Podcasts app or through our dedicated RSS feed for Overcast and other podcast players. .
Apple @ Work and Making the Grade |
Apple @ Work is a weekly series from Bradley Chambers covering Apple in education. Bradley has been managing Apple devices in an education environment since 2009. Through his experience deploying and managing hundreds of Macs and hundreds of iPads, Bradley will highlight ways in which Apple's products work at scale, stories from the trenches of IT management, and ways Apple could improve its products for students.
Subscribe to get all 9to5Mac's stories delivered to your inbox daily. And to 9to5Toys for the best deals from around the web.
FTC: We use income earning auto affiliate links. More.
Check out 9to5Mac on YouTube for more Apple news: